My latest joy is textile art. It is great fun to find out
"What happens if you do this?"
I am also involved with a large group of quilt artists who are making monthly journal quilts. They will be on display at the International Quilt Festival in Houston November, 2006.
Some of the previous ones I have done are on the journal quilts page.

2005 Journal Quilt
"Warm and Wonderful"
Journal Quilt from March 2004

One of the journal quilts from my 2004 series, "The Elizabeth Pages" has been included in a book called "Creative Quilting"! The page about Elizabeth during the reign of her sister Mary is a full page spread found on Page 40 of the book.
You can see the book at:
http://www.quiltingarts.com/
The past four years, I have been back at college working towards my
City and Guilds qualification in Fashion.
I am pleased to say I have finally FINISHED!

I have been invited to be a designer for the 2007 Bernina Fashion Show!
To see the garments shown at the International Quilt Festival in
Houston, Texas, this year
have a look here! http://www.berninausa.com/fashion06/index.html
This is a prestigious event, sponsored by Bernina Sewing Machines and Quilts, Inc. where 39 designers showed ensembles
they created in response to a theme. The theme for 2006 was Magnifique!

Many of these designers have been creating garments for the show for a long time
and have years of experience.
Some of the people I have met
connected with the Quilt Art email list, encouraged me to send in a portfolio of my work. http://www.quiltart.com/
I was not sure I had enough to warrant this, but the organisers do keep your portfolio and update it as you make more garments.
So, I thought I might possibly get an opportunity to participate in the future. What a thrill then to receive an invite already!
I feel very honoured to have been invited to participate in this event.
For me, this was a dream I thought I
could only achieve after many years!
I am so exited to have a reason to create some of those exciting fantastical ideas that fill my head!
The Bernina Fashion show for 2007 will involve 46 garments or ensembles.
The designs are to be kept secret until they are revealed at the International Quilt Festival in November 2007.
The garments have to be completed and then sent off by the end of May 2007,
where they will then be photographed for the books and publicity materials that are put out for the shows.
I will look forward to putting photos up here next November when the ensemble has been shown. After that, it will go on tour
for approximately 2 years.
<![if !vml]>

<![endif]><![if !vml]>
<![endif]>

<![if !vml]>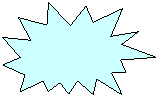 <![endif]>
<![if !vml]>

<![endif]>What a surprise I had in August, to hear I had won the Student Category at the Festival of Quilts 2006!
Theme- Environment: Erosion and Decay
My Full Working Design explored the concept of distress and oxidation on metal. I used the discoveries made to create a design for a yoked, gored skirt in rust dyed fabric.
My prize was £1000 for me and another £1000 for my City and Guilds college,
West Herts College in Hemel Hempstead.
As a winner, I am required to make the design up in full and enter it into the appropriate category for Festival of Quilts 2007. (For the skirt the category is Quilt Creations, which includes 3D and wearables.)


detail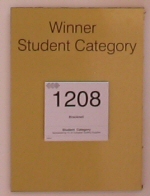 To Contact me:
Email:
snsnowden@ craftycostume.com
Please remove the space after @ when you paste the address into your browser. I am trying to reduce the amount of spam!
or write
Sandy Snowden
14 Lydney
Bracknell, Berks.
England RG12 7LQ
This site was last updated
September 2006
Studio Art Quilts Association Member http://www.saqa.com/