Here is a suede jacket I repaired for a client. The buttons were pulling through, ripping the fabric. SO, I reinforced the area under the buttons by sewing a leaf in that position. I used leather from the inside of the pocket.

THEN, I realized that when it was buttoned, you could only see the edges of the leaves!! So, I made a few more, and used some darker leather from my stash. Voila!! A designer jacket!

She was so chuffed, she gave me a big hug, and nearly cried. She is going to brag to her friend who had purchased the same jacket originally.

You can only just about see the leaves that are in the same colour of leather as the jacket.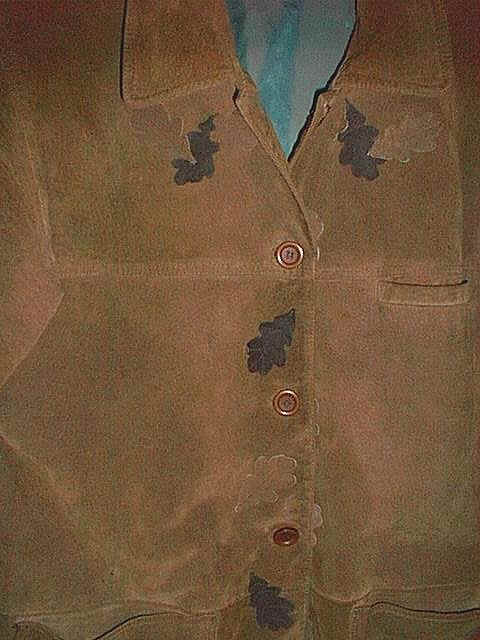 Leaf details